Selecting The Right Carpet
How to select the perfect carpet for your specific flooring needs!
________________________________________________________________________________________________________________

Below is a video of carpet fibers, styles and patterns
To see the complete line of Mohawk Carpets go to: MOHAWK
_____________________________________________________________________________________________________________
          Below are detailed explanations of each carpet fiber types
_____________________________________________________________________________
    Many beautiful samples to consider.
From MOHAWK, ALADDIN, TUFTEX, MILLIKEN, SHAW, HORIZON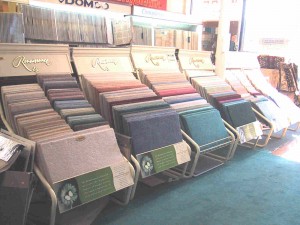 Take some samples home to match your specific decor.
 For the complete line of Mohawk carpets, go to:
Mohawk
__________________________________________________________________________________________________________________________
                         Carpet Myths
   Five Carpet Myths Debunked                              Carpet has been the most popular floor covering in America for decades for good reason – carpets feel soft, reduce noise and insulate rooms. But some common misconceptions deter people from buying carpets.
Before purchasing your carpet, please consider the following information about carpets
MYTH 1 Asthma and allergy sufferers should not have carpet in the home.
FACT: Multiple scientific studies have concluded that carpet fibers, in trapping and immobilizing potential allergy-causing particulates, can actually help people with allergies. If allergens are in the carpet, they're notcirculating in the indoor air stream. Shaw recommends using a HEPA-filter vacuum to fully remove such particles from the indoor environment.
Carpet can help you breathe easier
Carpet acts as a trap for allergens and is capable of holding significant quantities of soil, dust and other substances. The carpet holds on to the particles until you are ready to remove them. Regular vacuuming, using a high-efficiency filter and periodic hot-water extractions, removes the majority of allergens. To learn more check out our Breathe Easier article and a paper, "Carpet,   Asthma and Allergies – Myth or Reality" by Dr. Michael Sauerhoff, Ph.D., DABT.
MYTH 2 Carpet is hard to maintain – it stains and wears out very easily.
FACT: Simple steps can extend the life of your carpet and keep it looking new.
Frequent vacuuming removes soil particles before they get below the surface of the pile, where they are far more difficult to remove. Carpet in a typical household should be thoroughly cleaned every 12 to 18 months. Hot steam extraction  systems provide the most effective cleaning. Professional carpet cleaners generally get the best results.
MYTH 3 Carpet is outdated and boring.
FACT: Carpets come in patterns ranging from traditional hounds tooth to exotic zebra, and in stylish colors like all the new greys and other top trends.  Many consumers use a mix of carpet, hardwood and tile in their homes to incredible, beautiful effect.  Check out the inspiration section of this site to see beautiful examples of how Shaw carpets are some of the most stylish, modern, sophisticated choices you could ever placenowhere near boring
MYTH 4 Carpet emits harmful chemicals that cause health problems.
FACT: Carpet is one of the lowest emitters of VOCs (volatile organic compounds) among househld furnishings and building materials. Shaw carpets meet the industry's highest VOC standard, the Carpet & Rug Institute's Green Label Plus program.
MYTH 5 Carpet is bad for the environment
FACT: Floor manufacturers now provide many eco-friendly options for environmentally-conscious consumers. Shaw carpets made of Anso nylon can be recycled at Shaw's Evergreen Nylon Recycling Facility, where they are broken down and remade into new carpet fiber. The process helps turn carpet into a renewable product and keeps carpet waste out of landfills. Shaw's ClearTouch carpets contain recycled content made from plastic bottles.
38 oz. Texture Plush Lifetime Stain 10 Yr. Wear in 40 colors
$3.29 sq ft Installed!
Over 8lb pad
Click =>Carpet Specials for details
_________________________________________________________

Some Carpet Installation Jobs
___________________________________________________________________________

Prints and Patterns

To see more of these prints and patterns,
go to: Kane Carpets and or Rug One
There are many beautiful patterns and floral prints to choose from.
 All can be purchased in various size area rugs and runners
with matching wall to wall in 13 ft. 6 inch widths.

Introducing SmartStrand with DuPont Sorona renewably sourced polymer, only from Mohawk. Mohawk and DuPont have found a way to reduce the need for petroleum-based fiber and make durable stain-resistant, luxurious, plush carpeting, using renewably sourced agricultural materials, including corn.
Smartstrand Sorona is an amazing eco-smart innovation. Using the building blocks of polyester chemistry. Smartstrand fibers are spun from non-absorbing PTT polymers, so the stain resistance is built into the fiber and will last the life of the carpet.
Smartstrand carpet's advanced fiber technology provides a natural softness with a "wool" feel. Smartstrand Sorona carpets carry a Lifetime stain-resistance warranty, a 20-year anti-static warranty, a 15 year abrasive warranty and a 10 year fade and texture warranty.
The Mohawk New Generation line of Smartstrand carpet has Plush Saxony, Berber, Frieze and even Mini-Shag styles of carpeting in a various array of colors and tone-on-tone colorations.

______________________________________________________________________________________
Carpet Considerations
Carpet comes in a wide variety of colors, textures, styles and price ranges. Since it also offers comfort and warmth, it's not hard to see why this type of flooring is a top choice for so many homeowners and so many home settings.
But do you really know how to exactly select the right carpet fashions for your specific needs based on the following information:
COLOR:
Color is usually a primary consideration. Ask yourself: "How would you like the carpeting to coordinate with the room's decor? Should it be a striking focal point? Do you want it to blend in? Serve as an artful complement to your wall color and furnishings?"
There are practicalities too. Dark and multi-colored carpets generally minimize the appearance of dirt, while light shades show fewer footprints
FOOT TRAFFIC:
Next point to consider: How much day-to-day use does a particular room get? Halls and entrances are notoriously busy, so durable carpets with resistant fibers are best (resistance typically means a fiber can stand up to wear, abrasion, crushing and matting). Bedrooms and family rooms can also be high traffic spots; examining the wear-and-tear on your current carpets is a good way to get a sense of where most of the walking occurs.
FIBERS:
Most commonly, carpet fibers are constructed of nylon, olefin, polyester and other synthetics- as well as natural materials such as wool or sisal. Each has specific benefits and limitations. In general though, the better the fiber and the denser the pile, the more effectively the carpet will perform. Proper cushioning is also key. It absorbs the impact of each step, cuts down on noise and helps extend the life of your carpet. In general, it pays to buy the finest carpet and cushion you can afford. Top quality products perform better and look lovelier longer.
STAIN RESISTANCE:
Of course, stains can be a real problem, threatening to mar the appearance of even the best carpet. Happily though, the newest advances in stain resistance have largely eliminated worries over soil and spills. That means you no longer have to be wary of choosing light, vibrant colors; you can select the palest shades with confidence, even in rooms where your family eats; your pets congregate or your children play!
____________________________________________________________________________________________________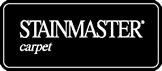 ___________________________________________________________________________________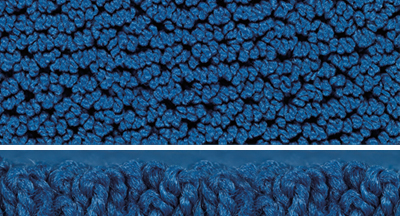 BERBER
Berbers are big bulky yarns that are either produced in a level loop, or multi- level loop carpet construction. Many berbers are made with olefin fiber, some are made with nylon or a blend of various fibers. Berbers have a casual appearance, and extremely durable and come in solid colors, berber fleck and patterns with varying levels of loops.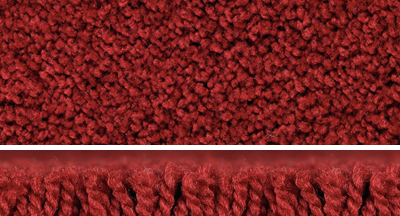 SAXONY
One of the most popular carpet styles used today. A velvet plush look with a luxurious feel. Saxony carpets have a uniform twist and finish with a soft cut-pile surface. Footprints and vacuum marks may be visible.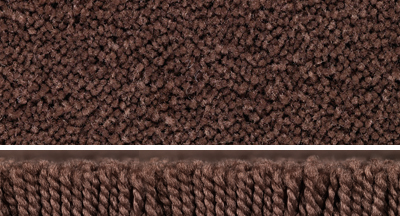 TEXTURED SAXONY
A very popular cut-pile carpet that has alternating twists of yarn creating a two-tone appearance. This construction helps in hiding footprints and vacuum marks. Textured saxonies are available in a broad array of colors and versatile enough to provide a backdrop for a traditional decor or casual contemporary setting.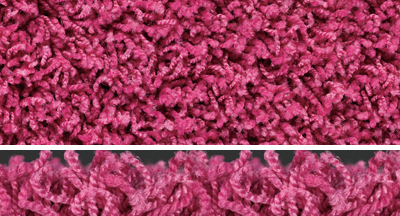 FRIEZE
A frieze is a cut pile carpet with a very high twist level. It has a textured surface with a knobby appearance in various pile heights. It is great for active rooms, very durable and long wearing and most of the pile has a non-directional look.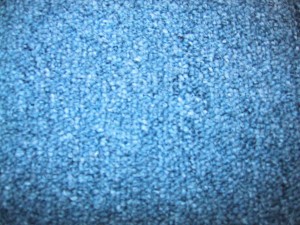 LOOP PILE
A loop pile is typically suited to more casual settings like a home office or a commercial setting where wheeled furniture or toys can move easily across the surface. The pile can come in either a level loop or a multi-level loop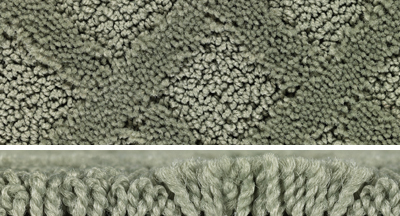 CUT AND LOOP A cut and loop carpet can be made in beautiful patterns and designs by incorporating a loop pile into the plush pile to create a variety of geometric botanical and abstract patterns for an elegant sophisticated look.

PRINT & FLORAL PATTERNS
A floral or print  carpet is usually a fine cut-pile of with various designs and colors Great for bedrooms and formal dining rooms. These types of carpets can be made into different sizes of area rugs and runners.
_____________________________________________________________________
Carpet Tile
Carpet tile's superior flexibility, performance and beauty have long made it the premium floor covering choice for some of the world's largest and most high profile facilities, Airports, Convention centers, Healthcare centers and Libraries.
Unlike broadloom, which must be installed and removed in large cumbersome sections, carpet tile allows for easy inexpensive installation and removal. Attached vinyl and polyurethane cushioning provides exceptional comfort and resilience, while significantly extending your carpet's life— and your investment. Now with advanced manufacturing techniques,  Carpet Tile is more affordable in both commercial and residential installations.
Prices start at $2.99 a sq. ft.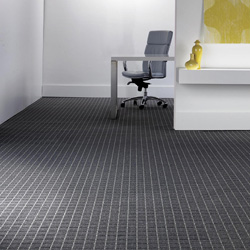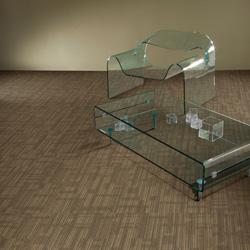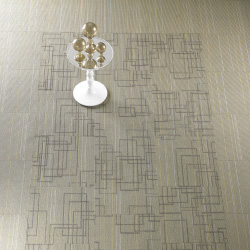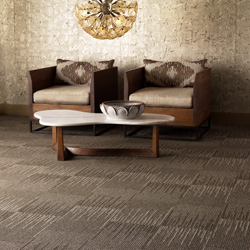 COMMERCIAL CARPET
Commercial broadloom carpets have stood the test of time. One of the very first types of commercial flooring to be invented is commercial wall-to-wall carpet or commercial broadloom that can provide you with classic fashion to contemporary, sophisticated designs. With our extensive knowledge of commercial flooring we can measure your areas and recommend the appropriate types of commercial flooring for your specific needs.
Whether it is a Nylon, or Olefin carpet fiber or hard surface flooring like Vinyl Composition Tile (VCT) or commercial Sheet Vinyl, we will advise you accordingly with your budget and expectations in mind
Some Commercial Carpet Installations
A 3 floor office
installation
Glue down with floor prep installation
Apartment building hallway installation
280 yd Commercial Job
in a condo
Commercial Carpet
installed over existing
old carpet used as the padding